Blog
Click the like button on this website Buy A Florida Vacation Home to donate to My Safe Place Pet Rescue - 12/08/2013
So here we are at the start of what I hope will be something that will help a lot of animals. Lets see
...
if we can use the like button from Facebook to spread some good news.
*ELIGIBILITY* Any Facebook account liking BuyAFloridaVacationHome.com must have existed for at least 6 months so that Facebook doesn't mark the website with google as a spammed liked page*
Please share this story on Facebook to help My Safe Place Pet Rescue and send to any pet lover you know and make sure to go to http://www.buyafloridavacationhome.com and click the Facebook like today
Beating out investors for REO properties - 10/18/2012
Beating out investors for REO properties

Some home buyers look to the foreclosed property market for a bargain deal on a new home. It's not entirely surprising - the National Association of Realtors (NAR) reports distressed properties cost, on average, 20 percent less than standard homes for sale. However, those looking to buy a home to live in might find surprising competition from investors looking to purchase a bank-owned property - also called REO - that they will later sell, according to the Wall Street Journal. There are ways for home buyers to stay ahead of the competition and buy a foreclosed home before the investors do.

Hire a real estate agent with REO experience

The top strategy home buyers should keep in mind is how to pick the right real estate agent. Some have more experience than others when it comes to dealing with foreclosed properties, which could give home buyers a leg up on the deal. They can also help identify foreclosed homes that are in better condition than others, helping home buyers find properties that may not need a lot of work beforehand and that may require less maintenance over time, reports the Wall Street Journal.

Consider government-owned

Freddie Mac, Fannie Mae and the Department of Housing and Urban Development (HUD) have all adopted measures that favor owner-occupants, also known as regular home buyers, over investors when it comes to the buying and selling of bank-owned homes. According to HUD, only home buyers who are purchasing an REO to use as their primary residence can submit bids for the home in its first 10 days on the market. After that time period, investors can enter the fray. However, that week and a half advantage can make all the difference for a home buyer, reinforcing the importance of having a real estate agent who's familiar with the process and can act quickly on new REOs.

Handle finances ahead of time

According to HUD, it's advisable to secure a preapproval on a mortgage before shopping for an REO property. The Wall Street Journal also reports having financing prearranged can give home buyers the benefit of time, allowing them to process a REO sale all the more quickly. Investors often pay for REO homes with cash, leaving unprepared home buyers on the outside looking in. While these steps won't guarantee a home buyer won't be outbid for a foreclosed home, it can give them a good head start on their investor competition.


Brandon Jordan is a member and or certified with the following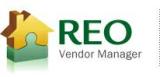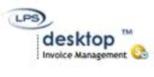 Properties I have Sold part 1 - 12/21/2011
I have completed the ORDMS Course for Existing A-REO™ Agents - 05/08/2011

This is a little infomation on what the A-RE0
The Accredited REO AgentTM (A-REOTM Agent) Designation was created by REO Training Solutions to provide an indication to those in the default industry the agent's mastery of course content and baseline knowledge of what it takes to be a successful REO Agent.
REO Training Solution courses are created with you the adult learner in mind. Accessible anytime, anywhere, with an internet connection, they are perfect for the busy real estate professional.

Successfully complete all four courses (18 hours) to receive your Accredited REO AgentTM designation- INCLUDES lessons covering Old Republic Default Broker Guidelines and Master Licensing Agreement.
REO services available - 01/23/2011
REO Services
REO Services
Our Philosophy
The marketing of a foreclosed property is filled with far more complexity than the marketing of an owner-occupied home. Foreclosed properties are usually vacant, often require rehabilitation, and need constant, ongoing supervision and maintenance. Therefore, we do more than merely list a foreclosed property for sale. Our goal is to provide you, the asset manager, with a detailed property supervision program coupled with an effective marketing plan to procure a quick yet firm sale at the best possible price. Our services range from occupancy verification and GSE-approved inspections to cash-for-relocation services, as well the preservation and maintenance of REO properties. We feel that our background in this field gives us the expertise necessary to help you and the lenders you represent achieve your goals. We commit ourselves to attaining the highest level of excellence. Our listings close!
Our Team








In addition to representing one of the leading real estate brokerages in Northwest Florida, we believe we have we have assembled the finest team to be found in the marketing of foreclosure properties. Each member of our staff has specialized skills in property management, marketing, real estate investment and broker price opinions (BPO). Our REO Team has been privileged over the past 3 years to assist many of the largest lending institutions in the country with the marketing of their foreclosure properties.
Our Services
We offer the following services to alleviate all the details and problems presented by your foreclosure properties:


Determination of Occupancy Status


Knowing Your Options (KYO) Postings and Eviction Services


Cash For Keys Offers


Re-keying and Securing the Property


Property Value Analysis Report (Broker Price Opinion)


Coordination and Supervision of Maintenance and Rehabilitation


Multiple Listing Service Entry


Multi-Level Marketing Program Targeting the Brokerage Community and the Public


Monthly Status Reports


Closing Management and Follow-up


Our Customers
The following banks, lenders, and other REO institutions are just a sample of some of our customers:


Fannie Mae and related Asset Management companies


HSBC


PNC


Bank of America


American Home Mortgage


Eastern Savings Bank


Saxon


USRES


BB&T


Equity Pointe


EMC


Goodman Dean


Keystone Asset Management


Wilshire Credit Corporation


Homecomings Financial


Integrated Asset Services


First American


Aurora Loan Services


Deutsche Bank


Single Source Property Solutions


Our Service Area
We are active members in good standing of the Emerald Coast Association of Realtors and the Emerald Coast Multiple Listing Service, whose membership includes the Boards of Realtors of Okaloosa, Walton and Bay Counties. We service foreclosures and REO properties the following zip codes:


32531


32536


32537


32539


32540


32541


32542


32544


32547


32548


32549


32564


32567


32569


32578


32579


32580


32588


32413


32422


32433


32434


32435


32439


32455


32459


32461


32462


32464


32538


32539


32550


32567


32578


I have renewed my Equator Certification - 10/03/2010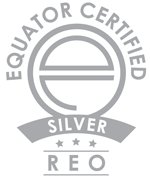 Brandon Jordan is an "Equator Certified" Short Sale and REO Realtor in Northwest Florida
"Equator provides the most versatile and comprehensive system available" this is the google description for their websites listing.
Equator Products

> EQ Marketplace
The Default and REO Industry's connection point where Lenders, Outsourcers, Vendors and Agents transact online in a secure and transparent environment.

> Lender Workstation
The most versatile and comprehensive Workstation available to manage and sell REO properties. This real-time Workstation uses configurable "Best Practice" business logic, connects with current systems and provides distributed workflows for everyone to work together online.

> Outsource Workstation
The most versatile and comprehensive system available to manage and sell REO properties. All the Workstation's features with the added benefit of multi-client support. Configure each client's business and decision logic. Also, provide clients real-time online reporting.

> Agent Workstation
A comprehensive Workstation with everything Agents need to receive listings, manage and sell REO properties.

> Vendor Workstation
A comprehensive Workstation with everything Vendors need to receive, process, communicate and deliver your products and services electronically.

> Foreclosure Listing Service (FLS)
Equator Foreclosure Listing Service (FLS) is a Nationwide Marketplace for Lenders, Institutional Sellers and REO Agents to list and transact on their Foreclosed Homes.

- August 2010 -
Lenders Listed
80,331
New Properties Through
Equator.com
foreclosure bank owned properties i have recently listed and posts for more information - 07/08/2010
Foreclosure bank owned properties in Northwest Florida I have recently listed and posts for more information on these listings below, these are all available at the time of this post.
5853 Saratoga Dr Crestview Florida Foreclosure Pre Marketing Listing
1563 Hinote Road Mossy Head Florida Foreclosure Pre Marketing Listing
Okaloosa Island Condo Foreclosure REO (Destin West Sandpiper) Bank Owned Property FWB Price Assigned <--- 1324 Miracle Strip Pkwy unit 503
1530 Greenwood Road Baker Florida Foreclosure price is now assigned on this bank foreclosure sale
5737 Bronco Pl Milton Florida Foreclosure price is now assigned
208 Limestone Circle in Redstone Estate Crestview Florida Foreclosure price now assigned
Crestview Florida Bank Foreclosure price assigned now on this REO <- 2484 Lakeview Drive Crestview
Just listed Palmetto Lake Dr Navarre Foreclosure property in Palmetto Lake Preserve
Crestview Florida Foreclosure REO Price Reduced 2457 Lakeview

You may notice if you are a visitor to my site that I have added a new link to all of my sites, this link will take you to a short form that is a no obligation quick form to receive free listings of Foreclosure properties in our area.
Here you can request a free list of all foreclosed homes currently listed for sale on the Emerald Coast, including Okaloosa, Walton, Santa Rosa, Escambia, Holmes, Washington, and Jackson counties. Just fill out this short form with your name, email address, and phone number (optional), and your list will be emailed to you shortly.
Items marked with a red star (*) are required.
*Your Name:
*Your Email Address:
Your Phone Number:
*Please enter the text shown in the image below:
Press Release:Brandon Jordan Earns NAR Short Sales and Foreclosure Certification - 03/26/2010



Press Release Contact: Brandon Jordan (850) 758-1236




__________________________________________________________________________




Brandon Jordan Earns NAR Short Sales and Foreclosure Certification




Buyers and Sellers Benefit from REALTOR® Expertise in Distressed Sales




Crestview, FL, 03/25/2010 - Brandon Jordan with Coldwell Banker United, Realtors® has earned the nationally recognized Short Sales and Foreclosure Resource certification. The National Association of REALTORS® offers the SFR certification to REALTORS® who want to help both buyers and sellers navigate these complicated transactions, as demand for professional expertise with distressed sales grows.




According to a recent NAR survey, nearly one-third of all existing homes sold recently were either short sales or foreclosures. For many real estate professionals, short sales and foreclosures are the new "traditional" transaction. REALTORS® who have earned the SFR certification know how to help sellers maneuver the complexities of short sales as well as help buyers pursue short sale and foreclosure opportunities.




"As leading advocates for homeownership, REALTORS® believe that any family that loses its home to foreclosure is one family too many, but unfortunately, there are situations in which people just cannot afford to keep their homes, and a foreclosure or a short sale results," said 2009 NAR President Charles McMillan, a broker with Coldwell Banker Residential Brokerage in Dallas-Fort Worth. "Foreclosures and short sales can offer opportunities for home buyers and benefit the larger community, as well, but it's extremely important to have the help of a real estate professional like a REALTOR® who has earned the SFR certification for these kinds of purchases."




The certification program includes training on how to qualify sellers for short sales, negotiate with lenders, protect buyers, and limit risk, and provides resources to help REALTORS® stay current on national and state-specific information as the market for these distressed properties evolves. To earn the SFR certification, REALTORSÒ are required to take one core course and three Webinars. For more information about the SFR certification, visit www.REALTORSFR.org or call 1-877-510-7855.




About Coldwell Banker United, REALTORS®




Coldwell Banker United, Realtors® was founded in Bryan/College Station, Texas, by Richard A. Smith in 1970 and has grown to 71 residential and three commercial offices in five states with over 2,400 sales associates. The company was the number one affiliate in sales transactions and closed sales volume among 1,333 independently owned and operated Coldwell Banker companies worldwide. According to REALTOR Magazine, REAL Trends and RISMedia, three industry trade publications, the company in 2008, was ranked #5 among all U.S. real estate companies in closed transaction sides. For more information, log on to www.cbunited.com.




REALTORÒ is a federally registered collective membership mark which identifies a real estate professional who is a Member of the NATIONAL ASSOCIATION OF REALTORSÒ and subscribes to its strict Code of Ethics.



Coldwell Banker launch February 15th Coldwell Banker on location TV spots - 01/26/2010
On Location®, our exclusive YouTube channel, premieres on national TV February 15 - are you part of it?
On February 15, our national advertising will launch a television spot for Coldwell Banker On Location®. What better way for you to get your name out in the market than with your very own YouTube channel! Many sales associates already have a vast video collection and are adding to it daily. If you aren't on
YouTube, you're not part of the national campaign.
You have the option of creating
agent, listing and/or community
videos. Show off your production talent and make yourself more prominent in your local market.
Best of all, On Location is FREE. Take a moment to review the On Location section on Coldwell
Banker Works.
Follow me on YouTube click this link!
Freeport Florida - 12/11/2009

As a professional Realtor, I care very much about my Military Sellers and Buyers, and like to reassure both during and after the sale of a property. This is why I offer a FREE Home Warranty as part of my Seller and Buyer services to any Active or Retired Military.

For Buyers, a FREE Home Warranty will:



Reduce the cost of the home purchase.

Provide reassurance against incurring major repair expenses for items not identified by a Home Inspector.

Help keep the sale process on schedule if there are unexpected repairs not covered in a Purchase Contract.

Reduce the possibility of after-sale complaints.



Free Home Warranty Limitations and Exclusions

By law this offer must be limited in time, have a known value, and be acceptable to the Lender. This offer is available only during the term of a signed Seller Exclusive Right to Sell contract, or a Buyer Broker Agreement. Seller warranties may be limited in time by the selected home warranty company, and the free warranty for Buyers is for a period of one year starting at the date set by the warranty company. The Free Home Warranty is a standard plan offered by an approved company which typically covers heating, cooling, plumbing, some appliances, electrical and mechanical repairs. Upgrades can be purchased by the Buyer or Seller, such as pool and spa coverage. This offer does not apply to puchases from home builders. This offer excludes service call fees and any other charges, fees, or expenses which may be required by a home warranty, and is limited to coverages detailed in the home warranty contract. This offer is only valid for home warranties offered by approved companies Old Republic Home Warranty, American Home Shield. This offer does not have any monetary value unless an approved company is contracted. To be valid, this offer must be verbally presented by Brandon Jordan or requested by the Buyer or Seller




1... | 6 | 7 | 8 | 9 | 10 | 11 | 12 | 13 | 14 | 15 | ...19


Add us to your RSS reader!